Compact Equipment Rates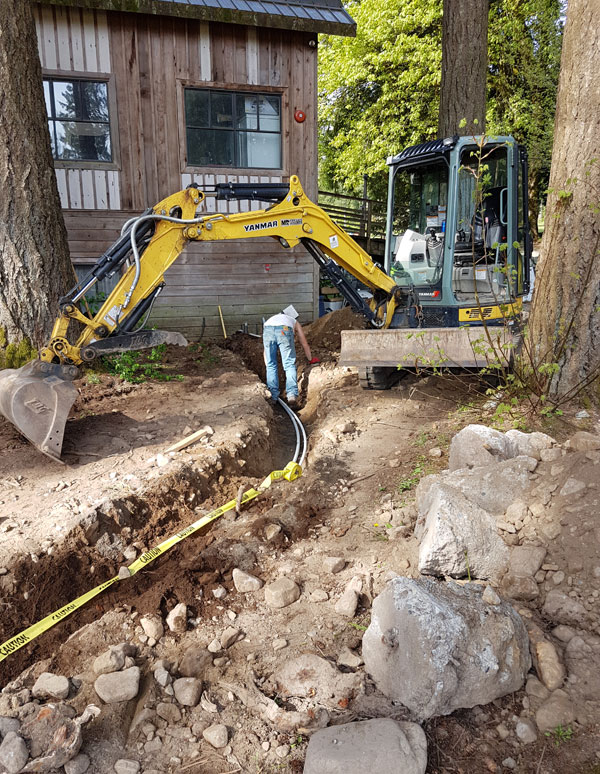 Charge out rates for compact equipment with a skilled operators vary depending on the type of equipment, job size, current market conditions, the type of work the equipment/operator are doing, location etc. We can work either by the hour or contract.
Our compact equipment rates vary between $70.00 and $110 per hour, depending on the above mentioned circumstances, for both machine and operator. Please contact us to discuss rates that would apply to your job.
Use of specialty buckets, rakes and hydraulic attachments is custom quoted/extra
In most circumstances, a 4 hour minimum charge out rate plus delivery applies to all small jobs.
Equipment Delivery Charges
Delivery charges depend on the type of equipment and location. Generally it's between $80 and $150 each way. Single day jobs with equipment weighting under 8,500 lbs., only one way delivery charge applies.
If you are considering hiring a mini excavator or bobcat contractor or owner/operator at a bargain price, please do yourself a favor and check for:
WCB and liability insurance
Type of equipment they own/operate (year of manufacture , hydraulic thumb option, hours etc.)
How long they've been operating
Inspections/law compliance with regards to their vehicle, trailer and driver license
Extra "out of nowhere" charges that may be added to your bill at the end of the job
LEARN why you should Interview Your Compact Equipment Contractor