Kothlow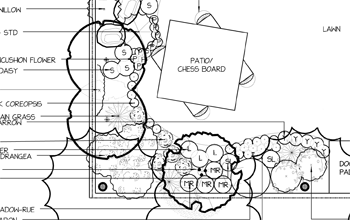 Site
Existing Home in Maple Ridge.
Intention
To have a plant pallet full of pastel colours.
Solution
FocalPoint removed the existing lawn creating new planting beds. In it we designed and planted Summer Pastels Yarrow, American Dream Pink Coreopsis, Pink Double Delight Coneflower, Bowles Mauve Wallflower, Bristol Fairy Baby's Breath, Appleblossom Lenten Rose, Sashay Coral Bells, Blue Star Juniper, Blue Scent Engligh Lavender, Silver Edge Lavender, Snowdrift Shasta Daisy, White Blazing Star, Tiny Nanny Dwarf Asiatic Lily, Sea Lavender, Morning Light Maiden Grass, Grand Parade Beebalm, Sarah Bernhardt Peony, Karley Rose Fountain Grass, Norah Leigh Phlox, Little Heath Pieris, Braun's Holly Fern, Butterfly Pincushion Flower, Autumn Joy Sedum, Skimmia, Hewitt's Double Meadow-rue, Barbra Sherwood Speedwell and Davidii Viburnum.