Ferrario Residence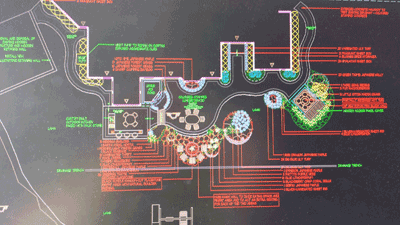 Site
Existing acreage property. Aldergrove. New homeowners with a young son and a daughter on the way; wanting to make this house a home.
Intention
Designed to connect all exits out of rear of home to an expansive rear entertainment patio. Complete with an outdoor kitchen, hot tub, water feature, fire pit and extra seating for guests.
Solution
Installed new coloured-stamped concrete walkways/patio to connect each of the 7 exists and each side of the house. Designed an outdoor cooking area beneath the existing covered area. Walk out over a wooden bridge with river rock bed beneath leading to the main eating area. Waterfeature to be raised to just below sil of window so that the upper portion could be viewed from inside the house. Flowing down to a lower pond. Leading then to the fire pit area. As this is a natural setting random-cut flagstone was used to 'bridge' between the solid concrete patio to the native forest outback. Out the master bedroom the sunken hot tub is conveniently now located. Lots of plants to soften all the hard surfaces. As the backyard is north facing; mainly shade-loving plants were used such as: Japanese Maples, Azaleas, Ice Dance Sedge, Himalayan Sweetbox, Hydrangeas etc.