Suedfeld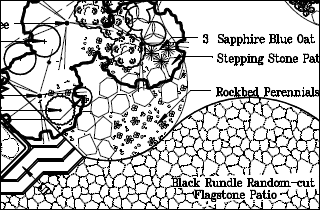 Site
Established home with a large backyard that backs onto a green belt in need of a facelift.
Intention
Creating an outdoor space that our clients would want to spend their leisure time in.
Solution
Total backyard transformation. Removed old blue fence, installed new cedar fence. All new wood surfaces are stained natural honey. The house and shed will be next. Removal of wood railing and decking on porch; replaced with new floor boards. Removal of two square interlock paver patios; replaced with one new large patio constructed of black Rundle Random-cut Stone. Existing shrubbery removed. Kept fruit and Willow trees. Fixed doors on shed to open and shut properly. Poured a concrete pad to place new hot tub on. Added three False Cypress for year-round privacy on backside of hot tub. Constructed hot tub deck and stairs of wood. Built vegetable gardens at side of house. Constructed new arbour at entrance of vegetable gardens and planted three Japanese Snowbell trees and one Emperor 1 Japanese Maple to add privacy between neighbouring properties. Created perimeter planting beds of easy-care shrubs and perennials, edging them with black poly edging. Amended garden soil and topped with composted bark mulch. Corrected some drainage issues in lawn. Laid new sod.